Navigating The Road To Rebrand
Download Your FREE e-book
Navigating The Road To Rebrand...
Tell us a little bit about yourself,
then download the e-Book
Download our e-book to learn about:
The four "R"'s that roll up into rebranding
Building internal alignment around rebranding strategy
Twelve vital requirements for rebranding success
Bonus "bottlenecks checklist"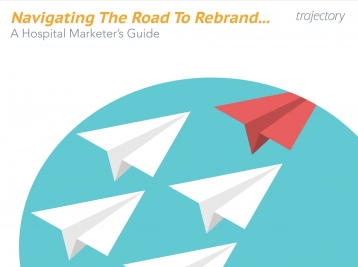 Rebranding is a complex task for marketing teams. Regardless of the specific reason, brand change is necessary. A successful rebranding effort can help you reconnect with consumers in more meaningful and lasting ways.
If you're a marketing executive leading or participating in a healthcare rebranding program, this e-book will help you navigate all of its complexity and components. And there are a lot of them. Big and small, across your entire organization.