Engaging Millenial Health Consumers
Download Your FREE e-book
Engaging Millenial Health Consumers
Tell us a little bit about yourself, then download the e-Book
Download our e-book to learn about:
Millennial's thinking on wellness, healthcare and the industry itself


Key factors which motivate millennials to engage with healthcare providers


Case studies which demonstrate millennial marketing success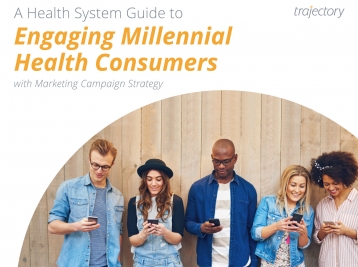 Millennials, ages 18-35, represent the trifecta of immediate marketing opportunity, buyer motivation and long-term market potential for healthcare brands. More than 95% consider health management a primary concern and 83% are willing to invest heavily in personal wellness services. Marketing to a millennial audience has its own unique set of brand challenges and requirements.