Capitalizing On The Momentum of Wellness
Download Your FREE e-book Capitalizing on the Momentum of Wellness
Tell us a little bit about yourself,
then download the e-Book
Download our e-book to learn
about:
The expanding wellness opportunity


Social trends propelling wellness forward


How brands can respond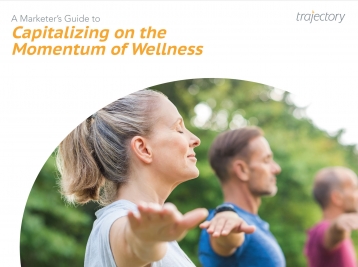 The future of health is wellness. And it's emerged as a key component of how we live and measure our lives. Wellness is a positive and overarching lifestyle in which a person strives to become better both physically, mentally and spiritually. This e-book provides a way forward for both existing and emerging "wellness" brand marketers to capitalize on the momentum of wellness.