The holiday season is in full swing and you are scrambling to find those last minute gifts for all of the loved ones on your list.
At Trajectory, our focus is on health, wellness and personal care brands. So we've canvased some of our team for their tips on a few health and wellness-related brand gifts for your family, friends and fitness fans. Enjoy. We hope you find it helpful. And here's wishing you a healthy holiday season!
21 drops: Daily Dose Kit

Cary Cater, "the spirit of 21 drops", felt a strong connection to plants and nature for as long as she can remember. Her years of personal experiences led her to create her 100% natural essential oil blends company, 21 drops. The brand offers twenty one therapeutic-grade aromatherapy blends. Their brand values epitomize what an organic company should really be about. And their products are fully tested for purity, made with raw materials, 100% safe and 100% organic. While all oils can be purchased individually, 21 drops also offers kits such as the Daily Dose Kit, which is perfect for a holiday gift.
For just $24.99, this kit keeps you on-the-go with three different oils called Invigorate, Focus and Sleep. Invigorate energizes and stimulates your body, Focus increases your concentration while sharpening your mind, and Sleep quiets your mind at night for a deep and relaxing sleep. It's the perfect essential oil therapy sampler for the too-stressful holidays.
Burt's Bees:Holiday Grab Bag
We all know Burt's Bees. But you might not know its back story.  It all started in the late 1980's when a Maine artist and single mom, Roxanne Quimby, began using leftover beeswax from Burt Shavit's honey bees to make candles. The company now produces over 200 earth-friendly and natural personal care products. Emanating from a great company culture. No trash cans at desks, a little yoga with lunch, and yearly Culture Days to promote community outreach.
This holiday season they are offering the perfect present – a Holiday Grab Bag. It includes 10 natural products and accessories catering to all of your personal care needs. A Cranberry and Pomegranate Sugar Scrub, a Hydration Cream Cleanser, and Peppermint and Rosemary Body Wash,  just to name a few. You can snag these fabulous items in a festive pouch for just $25.00. Order soon and you'll even score a free lip color trio with your purchase (ladies: keep this one for yourself, you deserve it)!
Lululemon:  Run and Done Ear Warmer, Frosty Run Gloves, Surge Run Gloves, Catalyst Beanie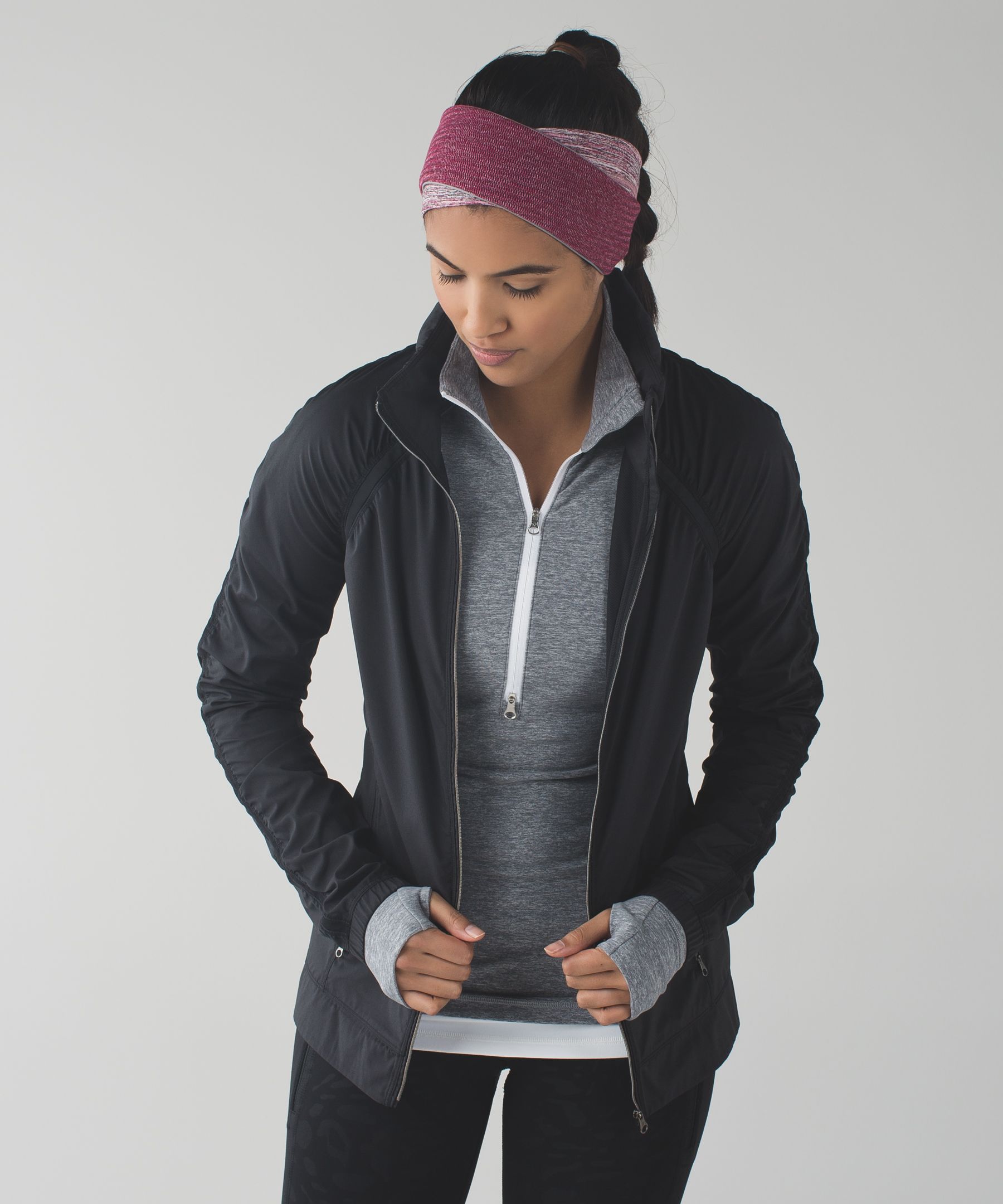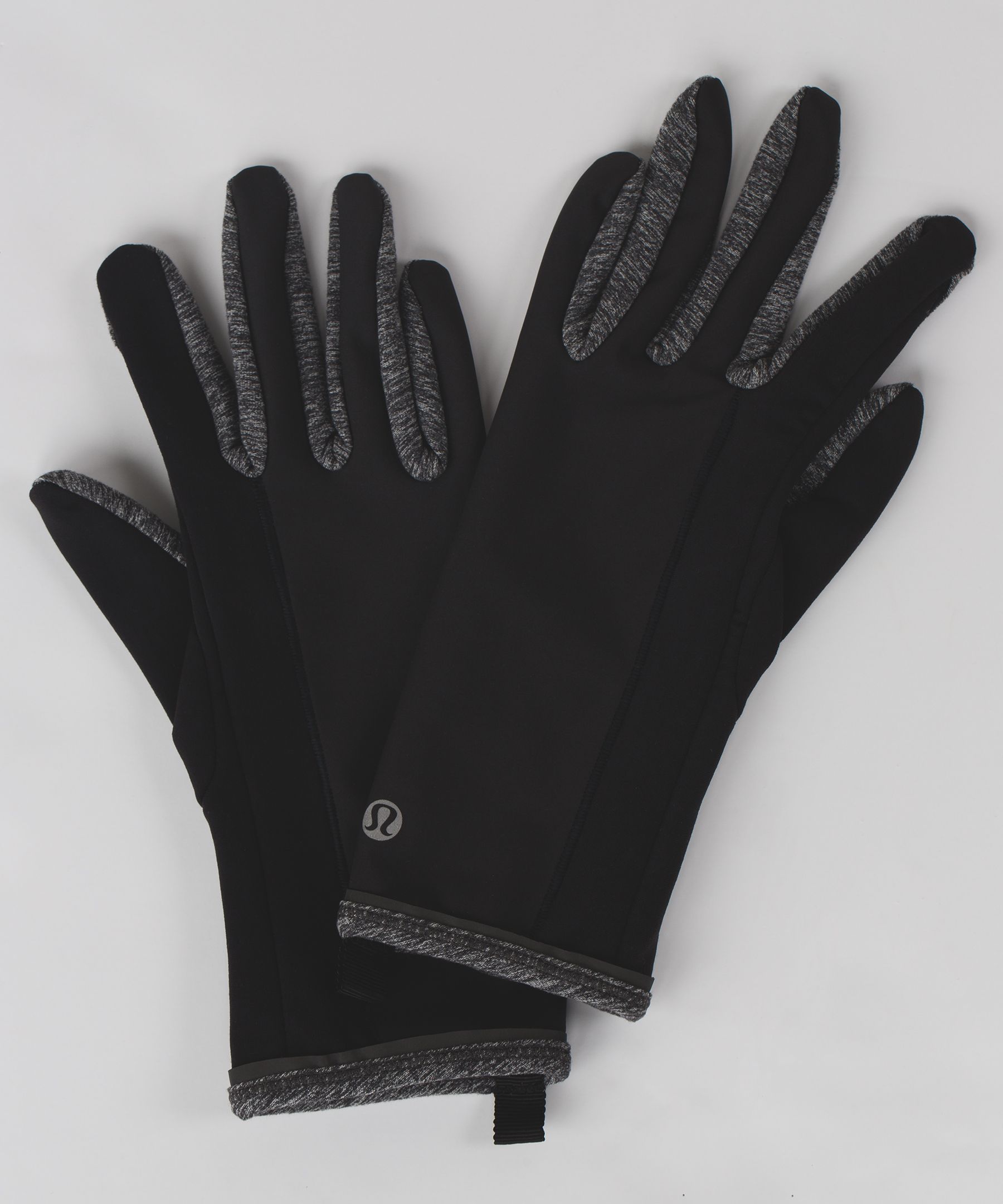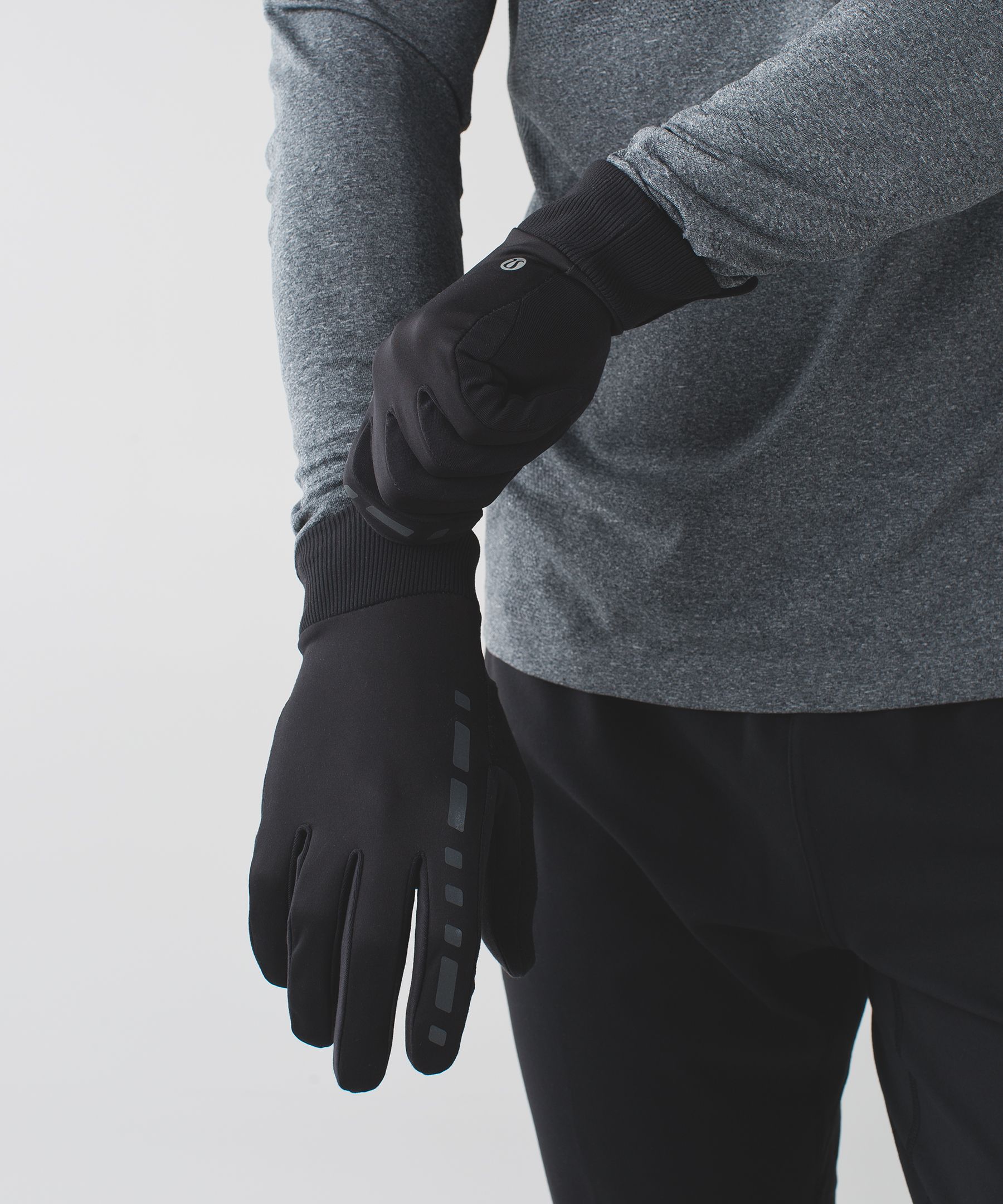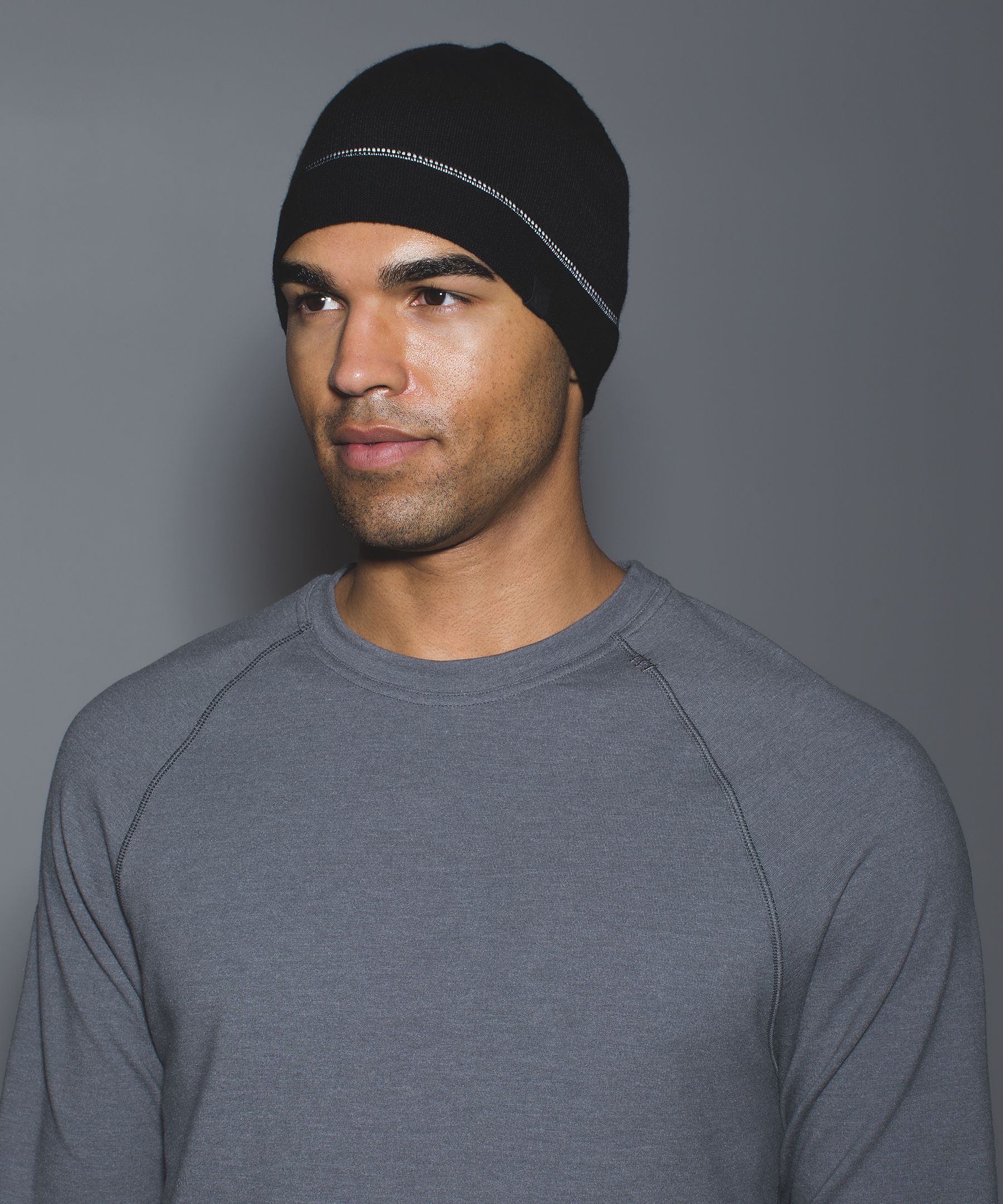 These four products all come from one of our favorite brands, Lululemon. Founded in Vancouver in 1998 by Chip Wilson, who was in the surf, skate and snowboard business for 20 years before he took his first commercial yoga class and fell in love. He opened his first brick and mortar store in 2000. Exploding quickly, the brand now offers a large selection of technical yoga and run clothes in many countries around the world. Lululemon's mission is to create components for people to live longer, healthier, fun lives. Their inspiring manifesto gives a little insight to what lights the company's fire.
These gifts are perfect for those athletic and stylish folks in your lives, or those whose New Years Resolution is to become one. For the women in your life, pair the Run and Done Ear Warmer ($26.00) with Frosty Run Gloves ($32.00) for the perfect winter-run accessories. As for the men, they are sure to love the Catalyst Beanie ($38.00) paired with the Surge Run Gloves ($32.00) to keep them warm and dry in the frigid weather.
Numi Organic Tea: Tea By Mood Gift Set
In a tiny 750-sq/ft apartment in Oakland, CA., brother and sister Ahmed and Reem Rahim combined their passions of tea and art to create the Numi Organic Tea brand. To dent what they observed as a largely undifferentiated U.S. tea market, they created super-premium, organic and Fair Trade Certified teas with 100% natural ingredients. The company also fosters a non-profit organization, the Numi Foundation, whose mission is to aid communities in supporting initiatives that nurture art, education, health and the natural environment. They also collaborate with non-proft organizations for fundraising events and give their employees four paid hours each month to volunteer for a non-profit.
Numi is the perfect gift for the tea-lover in your life. The Tea By Mood Gift Set is a thoughtful way to let someone you love enjoy a warming cup of tea catering to his or her different moods. Whether they are ready to focus, sleep, inspire, invigorate, energize, refresh, balance, reflect, or focus, this gift set has an organic and Fair Trade Certified tea to let them seize the moment. For $21.99, you get 40 tea bags in eight natural and delightful flavors.
Hydro Flask: 24 oz Narrow Mouth Bottle
Hydro Flask was founded in Blend, Oregon in 2009 when the company introduced their first all-insulated bottle line-up into the market. By 2011, Hydro Flask hit 1 million in sales. They now offer over 100 products across four categories: hydration, coffee, beer and food. It's common for employees of Hydro Flask to meet up before work for a hike, spend their lunches outdoors in the sunshine and be found on the deck grilling burgers together after.
From mornings in the office to weekends hiking in the mountains, the 24 oz Narrow Mouth is the perfect gift for your on-the-go friend. Not only is this spill-proof bottle BPA and Phalate free but it keeps drinks cold up to 24 hours and hot up to 6 hours with TempShield protection. The Narrow Mouth is Stainless Steel, consists of a durable, sweat-free powder coat finish and sells for $29.99.
Aromafloria: Stress Less Spa Rescue Kit
Sharon Christie, a pharmacist, chemist and aromatherapist, spent many years researching the Amazon Rainforest and the folklore benefits of native plant materials before founding her company Aromafloria. She has been producing quality body care and aromatherapy products for nearly three decades. Their "Go Green" atmosphere is quite inspiring, manufacturing all of their products in a USDA Certified Organic facility that is 100% wind powered. Aromafloria's unique formulas are created with custom blends of organic essential oils, therapeutic herbs, exotic botanical extracts, vitamins and minerals.
The holiday season is a stressful time for many. If you know someone who needs to throttle back, the Stress Less Spa Rescue Kit is the perfect gift. For just $12.00, you'll find a Bath & Body Massage Oil, a Foaming Bubble Bath, an Ocean Mineral Bath Salt, and a Foaming Salt Glow Polish. Not only do these products provide stress relieving relaxation, but they are all 100% vegan, sulfate free, phthalate free and parabens free.
Every brand has a story. And hopefully, one of them dovetails with yours. And remember, healthy holidays are happy holidays. Enjoy!
Related Posts: